PRICE ADJUSTMENT
Effective January 1 2022
Whilst we do everything possible to keep costs down for our valued customers, we are continuing to be impacted by an unprecedented raft of increases across the full range of raw materials. These costs are including, but not limited to, imported materials impacted by container freight charges which have increased 100% since June and the LME global aluminium price which has increased by over 50%.
Australian suppliers have contributed to ongoing changes to material and supply chain imposts. For all orders for Alsert Doors placed on and after the 1st January 2022 a price increase will apply.
This list of average increases covers some of the most popular materials that we supply: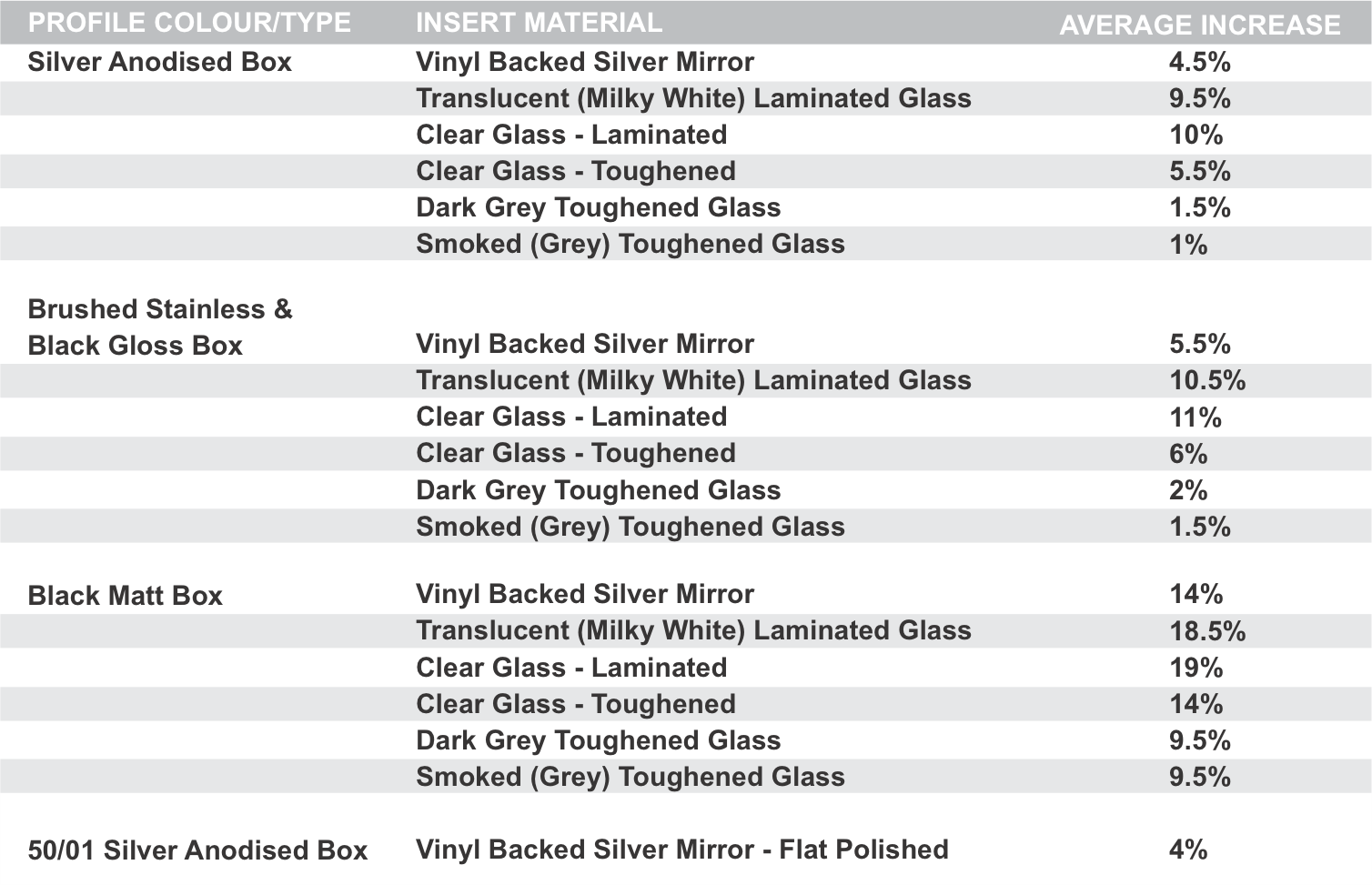 All existing quotations will be honoured.
For a more detailed list of price increases please email us for more information.
Freight Charge
Also, from January 1 2022 the freight charge will increase from $5.00 to $10.00 per door.
Design your door to your specifications and order online.
Instant quoting and pricing.
Extensive range of profiles, inserts, fittings and applications.
As our distribution system is limited to Australia, we are unable to honour any warranty issues in any other country.
Please enter your user name and we'll send you your login details:
Guest Customers
If you wish to obtain a one-off Quote/Order, please click
Trade Customers
Trade customers should Register for quotes and orders as a discount may apply. Registration approval within 1 business day
Contact Alsert Doors
Phone: 1300 560 042
Fax: 1300 560 069
Visit our Contact Us page for more information.